🌎 Web \ 📡 Tech \ 🔮 Future - WTF#011
Fleets, nano-influencers, Quibi and how COVID-19 is changing business
Hi there,
Another week in the growing shadow of coronavirus. It makes you want to unplug from the news… well, tonight is the start of a National Day of Unplugging. By 'national' they mean the US but people around the world are taking part, at a time when for lots of reasons we should be re-evaluating our relationship with tech.
Twitter Fleets: What's It All About?
Because what we needed was
another
Stories product
So you heard about Twitter testing a Stories product this week in Brazil. But what of it?
Why?
Make no mistake, every Stories product released by Facebook has achieved dramatic growth, so it's not as daft an idea as you might think for Twitter to introduce this feature now.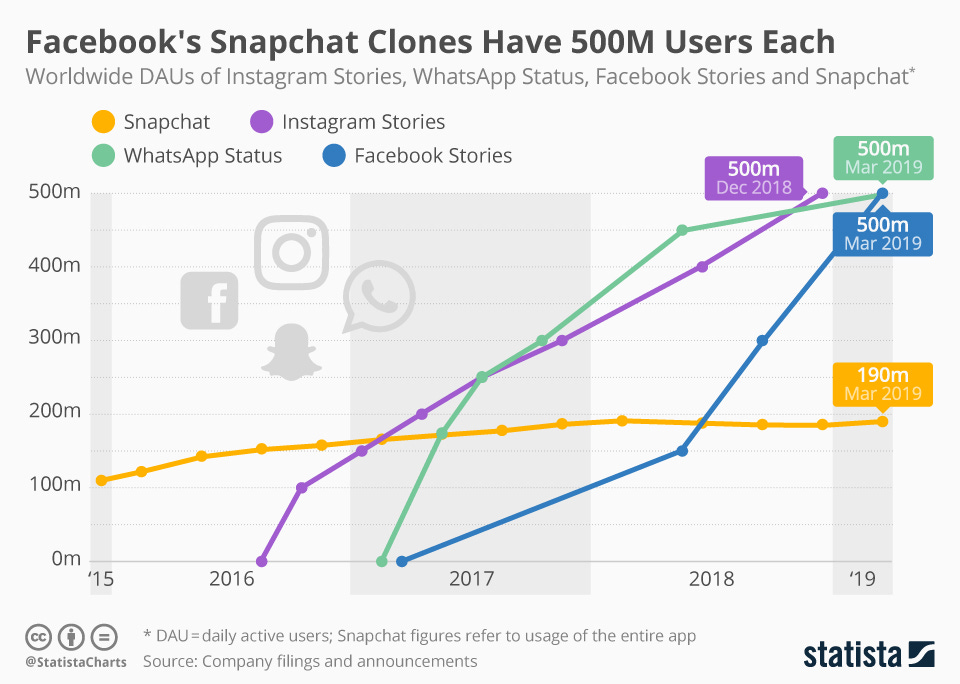 And whereas in late 2016 when Instagram Stories launched, unless you used Snapchat you hadn't become accustomed to the format. Now your parents know what a story is, so adoption rates could be high.
Kayvon Beykpour, Twitter's head of product, said:
This is, of course, the core reason teens were so ready to embrace Snapchat back in 2014. Users reported relief at not being judged by a permanent record online that was valued by the volume of engagements each post attracted. And there began the decline of public social media metrics.
It's arguable however that Twitter needs these metrics to help us make sense of all that noise. Instagram is a vanity-based network, where we share the pretty sides of our lives and eagerly await approval from those who we admire. Twitter, on the other hand, is where key voices in politics, sport, literature, business and a million other niches speak up and share what they know or think.
Having some sense of how important each tweet is to other people doesn't just serve the vanity of the author (though it does that too). It helps us spot those more authoritative individuals and outlets. Yes, it can be gamed, and no it's not fair. But by and large, it's a useful way to distinguish between a leading expert and an angry troll.
How?
Fleets will be much like the Stories products on other platforms but very stripped back. They will consist of some text on an image or a video (140 seconds max). There won't be any conversation to be had around a Fleet, as the only response you'll be able to make is a DM to the author (much like elsewhere).
Thoughts?
Reactions to the new feature have predictably centred around how not one single person ever asked for this feature. Whilst other features have been requested repeatedly yet never delivered. The most asked-for example being the ability to edit tweets, which Jack Dorsey recently said will probably never happen. Though as Steve Jobs famously quoted automotive pioneer Henry Ford as saying:
"If I'd asked customers what they wanted, they would've told me a faster horse."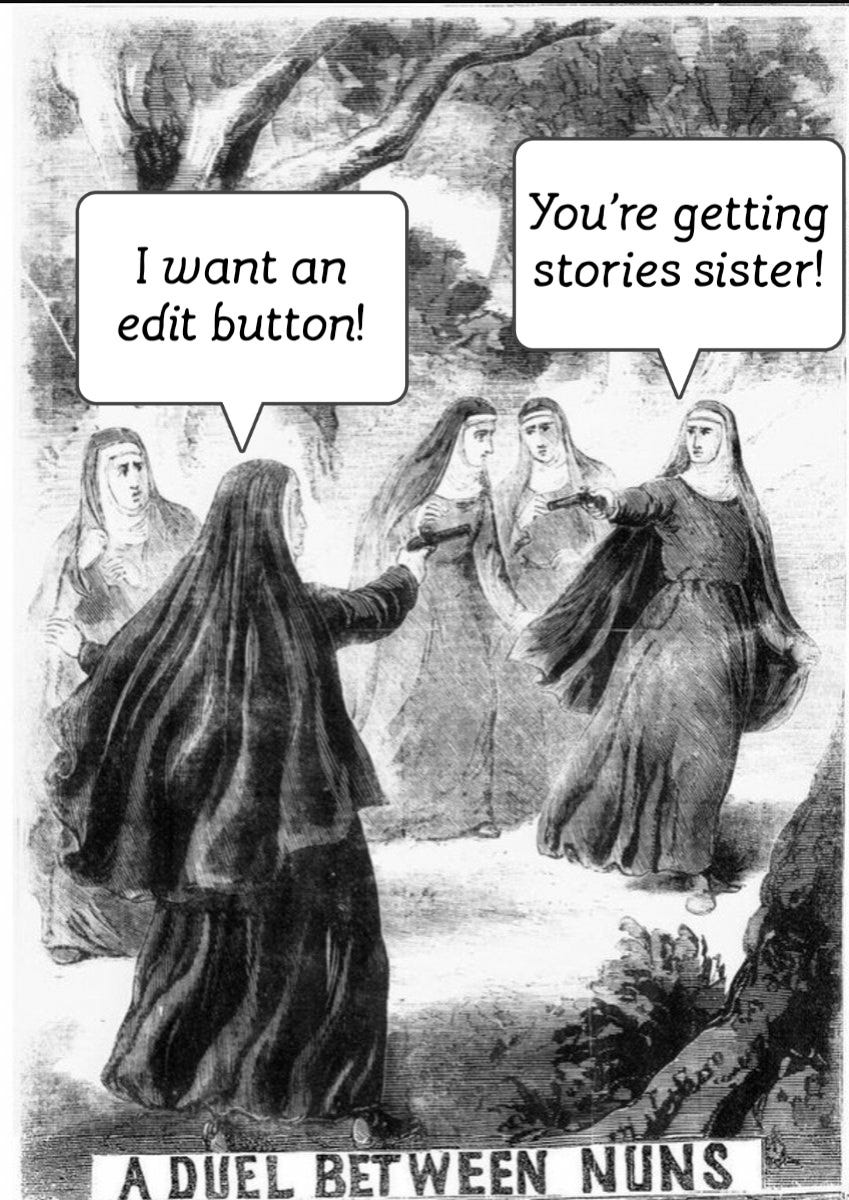 The Continued Rise of the Nano-Influencer
Size isn't everything in the world of influence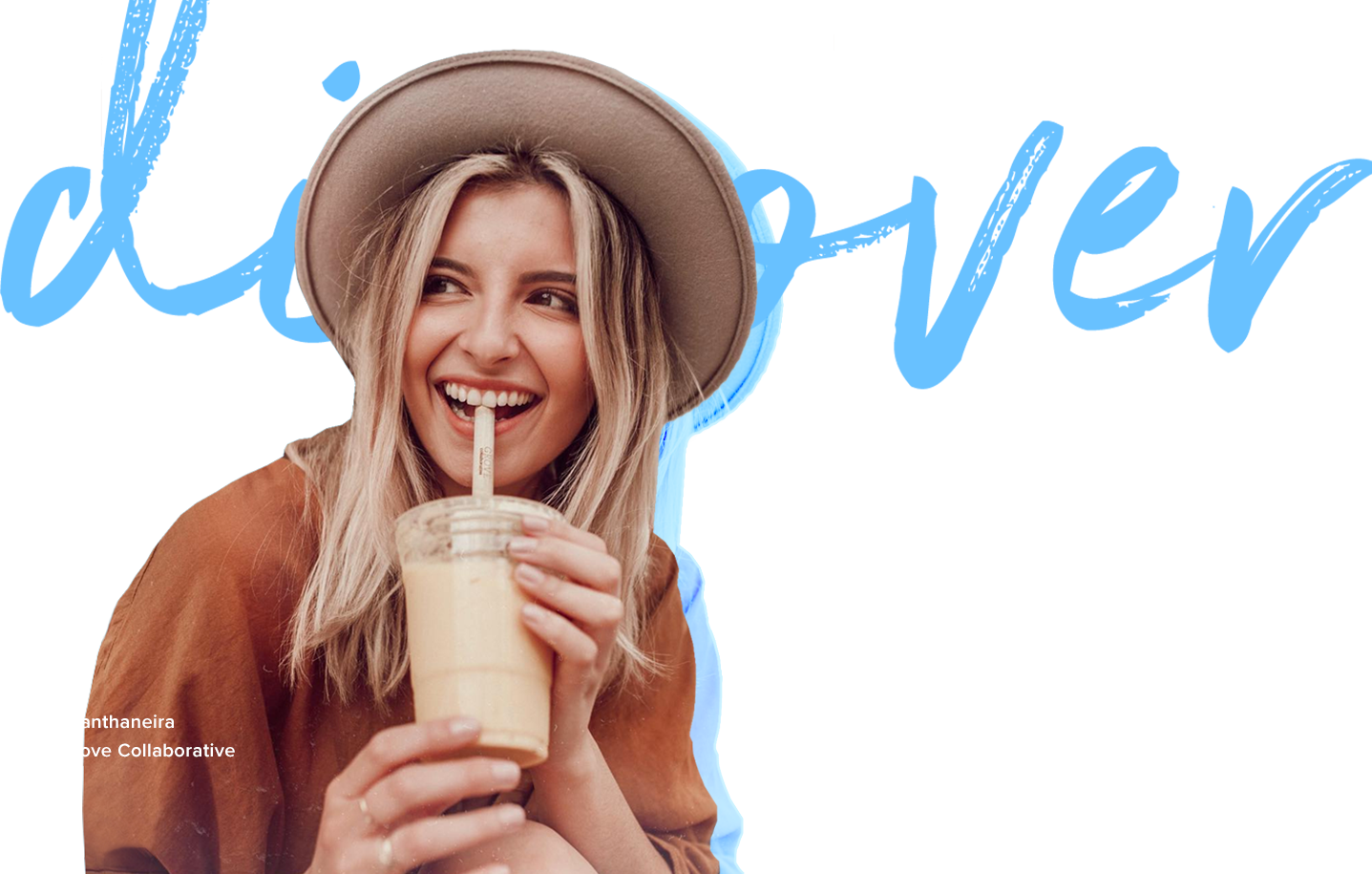 Demand for 'nano-influencers' - users with between 500 and 5,000 followers - is growing. These social media starlets can earn anywhere between $5 and $200 per post, depending on engagement rates and post frequency. On balance they offer brands better, more authentic engagement and can be a lot easier to work with.
Agencies like Heartbeat are cropping up that specialise in mobilising these super-customers - regular people like you and me whose friends actually take notice - at scale. Will you be signing up?
Streaming Platform Quibi Raises Another $750 Million
The concept of Hollywood content on our phones has serious backing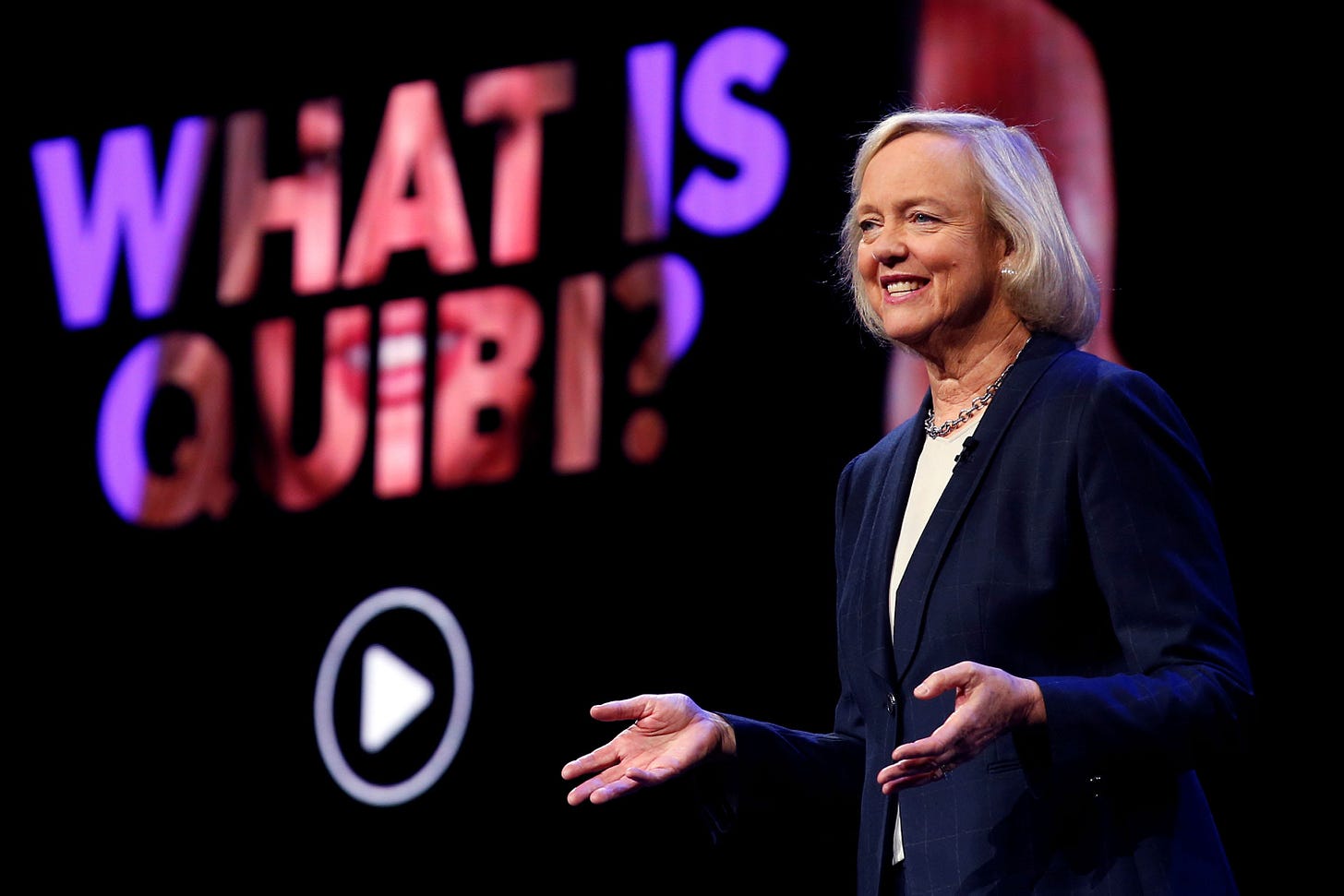 Launched at this year's CES, Quibi is a streaming platform offering Hollywood content, made by some of the most respected movie industry talent, but in short-form (less than 10 minutes) and phone-friendly.
There's a fair bit of debate around whether users who consume user-generated videos on TikTok, Snapchat and Instagram Stories really need high-end movie content in that portrait-first, on-the-go format.
Netflix, Amazon and the like already produce an astounding amount of quality content. It's not shot for portrait orientation of course but merely requires a user to rotate their phone 90°, so it's hard to see how Quibi and it's fairly thin USP will fit into the growing list of streaming subscriptions we could sign up for.
It'll be an interesting one to watch following such heavy investment, and as I said before, may well turn out to be an object lesson in what happens when you create a product or service for an industry's needs rather than meeting those of the audience.
It becomes available on 6th April, and will cost $8 per month for the ad-free experience.
🔗 Links of Interest
The average rate for a sponsorship on TikTok should be between $5,000 and $10,000 if you have one million followers and good engagement - link
How to grow an audience for your YouTube channel. Some great tips here. This woman knows what she's talking about - link
Just like facial recognition technology, mobile phone tracking products are proving a hit with law enforcement agencies. Virginia-based Babel Street have been cashing in - link
Got an app? Apple will now let you send marketing messages through push notifications - link
What happens when you crash test a fully fueled Boeing 720 Jetliner in the desert. Mesmerising - link
Fascinating story of how maths geeks (and statisticians) have been cracking their local state lotteries and making millions. Ingenious and legal - link
Why even relevant brands are reluctant to talk about Coronavirus - link
Apple is changing how it manages its stores to keep the virus at bay - link
Sequoia Capital sent this email to its founders and CEOs on how the novel Coronavirus is the 'black swan event' of 2020 - link
Is the gig economy ready for an epidemic? We're about to find out - link
Stuck at home? Hold your next meeting in VR, with equipment you already own - link
Singapore has built its own live Coronavirus data dashboard - link
💻 What's On My Desk This Week
😴 Finally home with the family after running workshops and podcasting in Manchester, Leeds and Dublin. A weekend of rest!
🖥 Next job is to publish some courses on Teachable, and perhaps other platforms too as I fear that face-to-face sessions might start to get cancelled, or at the very least become less popular over the coming weeks and months.
What to Drink This Weekend
Tonight is my first back home in almost two weeks, so I cooked one of my favourite dishes. A take on the Italian classic 'pasta norma'. It's traditionally a roast aubergine, tomato sauce with rigatoni, though I do it with linguine and a few more veggies. I add some really deep flavours with red wine, proper Japanese miso paste (deep umami!) and also chestnut mushrooms.
It's a hearty, satisfying dish, but all the more so when every few mouthfuls, the palette is cleansed with this fine Italian drink. The Negroni Sbagliato is a take on the classic Negroni (which itself was Count Negroni's take on an Americano but we'll cover that in a later edition).
In Italian, 'sbagliato' means 'wrong' or 'mistaken'. The story goes that in the early 1970s, a Milan bartender accidentally added prosecco instead of gin to a Negroni, and so this drink was discovered (I love how cocktails are 'discovered', and often gaze into my drinks cabinet wondering if there's a classic yet to be found among those bottles from around the world).
In that great tradition of Italian aperitifs, this drink brings notes of bitter orange, wormwood and countless botanicals through the vermouth (I use Punt e Mes and love its spiciness) topped with that fizzy sharpness courtesy of the prosecco. Try it, and if you don't have Campari at home because you tried it once on holiday and thought it tasted like paint stripper, now's as good a time as any to get some and discover this satisfying family of Italian pre-dinner tipples.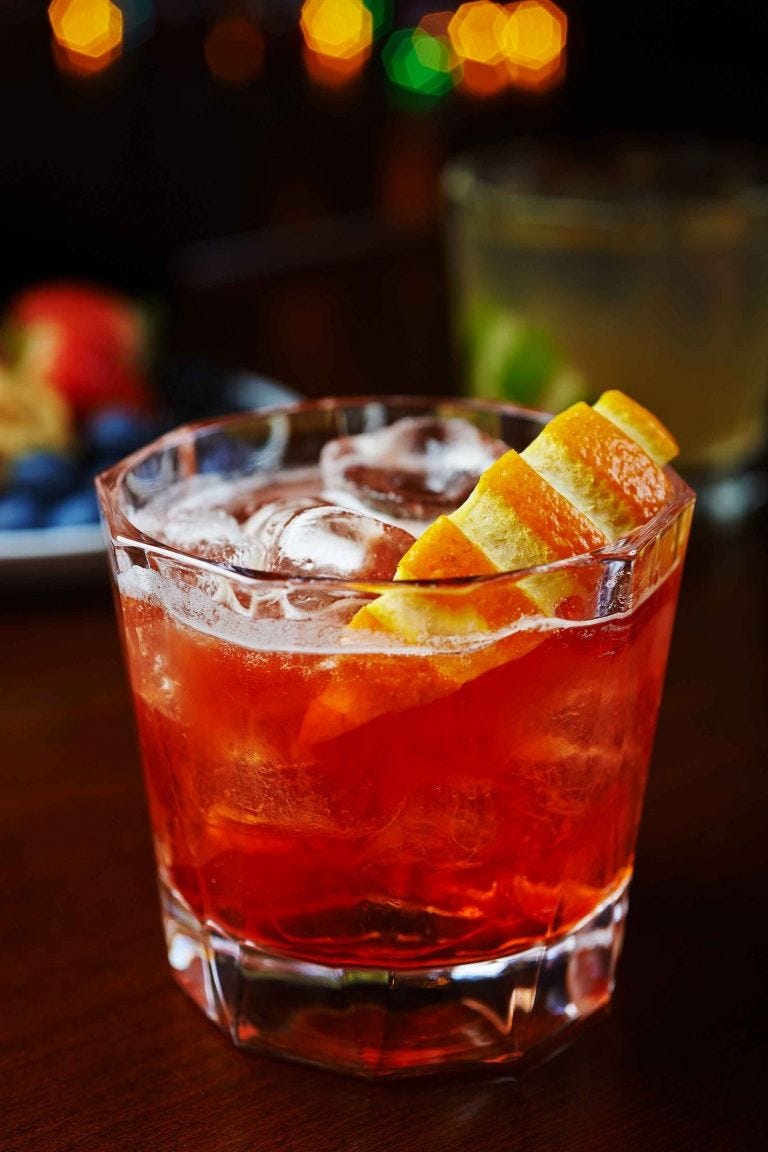 Negroni Sbagliato
🇮🇹 1 oz (25ml) Campari bitters
🍷 1 oz (25ml) sweet vermouth (red/rosso)
🍾 2 oz (50ml) prosecco
Stir the first two ingredients in an ice-filled tumbler. Top with prosecco and very gently stir in. Garnish with a strip of orange zest.
Cin-Cin!
Will
🌎 Website | 🐦 Twitter | 🌇 Instagram | 📸 Unsplash | 👨‍💻 LinkedIn