🌎 Web \ 📡 Tech \ 🔮 Future - WTF#010
What's interesting in tech, culture and media this week
Good evening,
Hope this week's been a good one. Here's what caught my attention and got me thinking this week followed by the usual links of interest and what I'm up to… 
Recorded Music Revenues Went up 13% in 2019
Rising to a total of $11.1 billion… that's a good year for music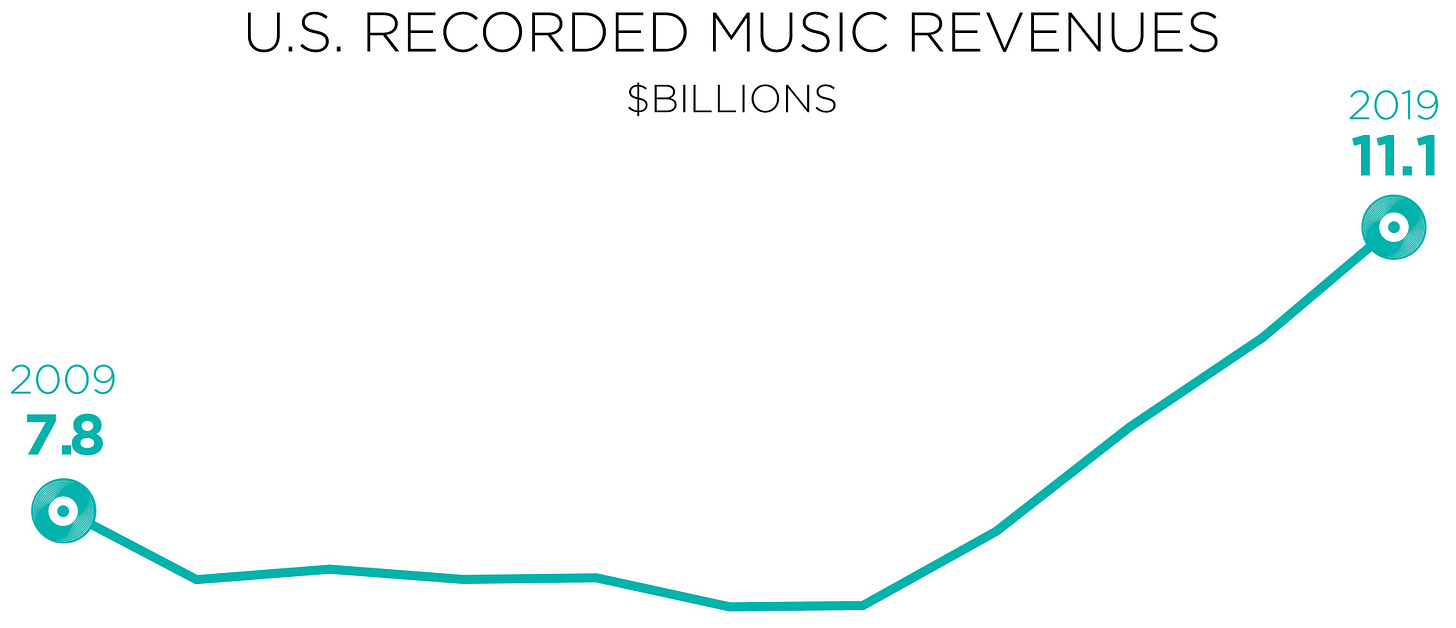 The music industry had a tough start to the last decade, but the recovery it has been on, thanks in a large part to one company - Spotify - is pretty incredible. Almost 80% of revenue now comes from streaming services, something many said there was no money in, and would merely serve as a marketing platform to sell concert tickets and merch.
Even I thought it was a bit crazy when I was working on some of those earlier major label campaigns, being told the objective was just to drive listens on Spotify, but turns out that's the product now, which is great for the industry (and hopefully artists feel properly compensated too).
Clearview AI Used By Agencies and Advertisers
Hacked data shows that businesses have been identifying you from your scraped social pics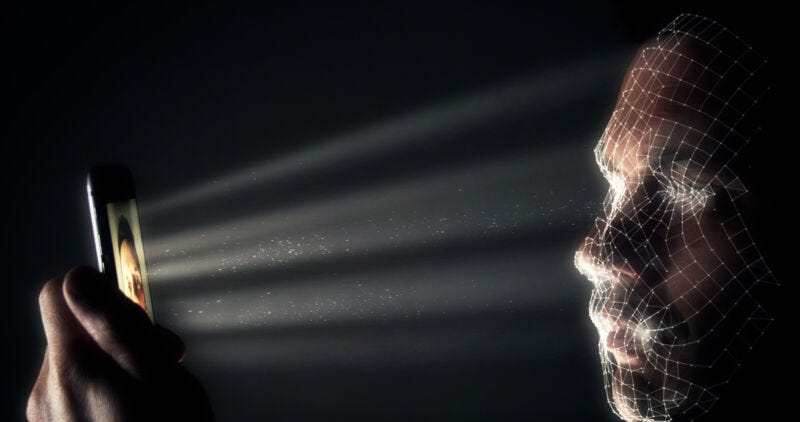 Facial recognition company Clearview AI has been causing a stir with its bold claims of solving crimes through face matching. The contentious bit is that the company has scraped social media sites like Facebook and LinkedIn to gain 3 billion faces for its database (very likely including mine and yours).
It now turns out that its client list goes far beyond law enforcement and includes companies like Macy's, Best Buy and Walmart. These retail brands will no doubt be utilising the tech for relatively innocuous exercises in market research and consumer journey analysis, but still… FRT (facial recognition technology) remains a deeply unpopular development.
Can Their Ever Be Another Music Plagiarism Case?
Frustrated duo aim to end the unfair punishment of creatives
A programmer and a copyright attorney teamed up to generate every possible musical melody, publishing all 600GB of them online under a Creative Commons licence. In theory (massive emphasis there) this means no-one can now claim to own them, and therefore bring a case of plagiarism against another artist.
Damien Riehl, a musician and attorney, noticed a disconcerting amount of popular musicians facing lawsuits for their music sharing a likeness with other's tracks. But in some cases, like that brought against Sam Smith by Tom Petty, it's acknowledged that the similarity is accidental, and yet the defendant must still pay. So this is Riehl's pretty ingenious effort to fix that.
Facebook Falling Out of Love with Chatbots?
Automated chat agents and the Discover page going away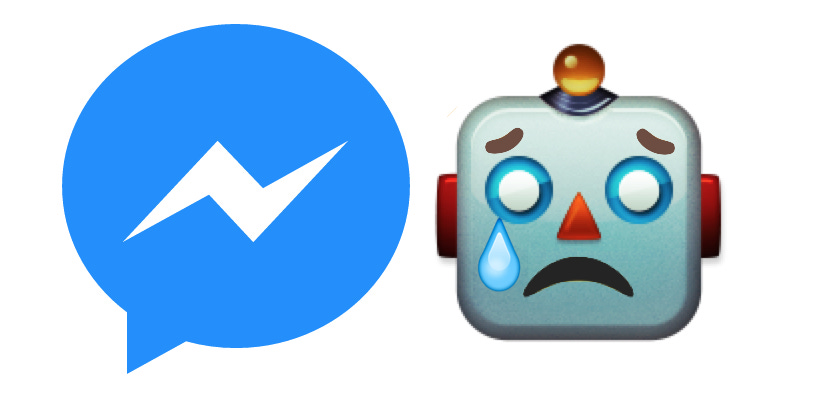 Poor old chatbots… a redesign of Facebook's Messenger app will demote them in your message list. Also, the Discover tab which currently promotes games, apps and businesses is absent altogether in screenshots sent to Techcrunch.
This is no doubt for the very simple reason that they can generate more ad revenue by keeping users in the message list, where advertisers have been able to place ads for over two years now.
It looks like the People tab will be much more Stories-focussed too, as again they can sell ads here and Stories across their products remain a highly popular placement for anyone spending money with Facebook.
It seems that chatbots just haven't been explored creatively enough by brands, and ultimately haven't captured the attention of users in the way we thought they might. In theory there is so much you could do with a chatbot. You can build complex trees of responses to serve up all kinds of information and advice from your business with tools like Chatfuel, but few marketers have found ways to add value through this channel.
And anyway, Facebook's focus always seems to return to people, as happened in the news feed with the algorithms demoting brand content in favour of more personally relevant posts. They know that to keep you on their platform, looking at all those ads, they need to keep that experience as personal as possible - brands and their bots clearly weren't helping with that.
🔗 Links of Interest
It's 15 years since the domain youtube was registered. Can you imagine life without it? Here's a possible (imagined) scenario - link
Adblockers have been around longer than you think - a history - link
Ethical alternatives to software you use (Google, Amazon etc) - link
Filmmaker? Here's how to use Patreon to support your work - link
Github created a vault to preserve open source software for future generations - link
The Seattle tech company boss who took a huge pay cut to put his staff on $70k - link
YouTube has surpassed the US cable TV networks in revenue - link
Freeman Dyson, the visionary mathematician and theoretical physicist has passed away. Here's an AMA he did for Slashdot a few years ago, tackling the future of fusion energy, space travel and more - link
Tesco's skin tone plaster ad campaign by BBH shows that the classic short copy ad format is still alive and well - link
LinkedIn to launch their own Stories product? - link
Zoom have lifted the 40-minute limit for free users in China, to help remote workers in the wake of COVID-19 - link
As a result of the virus, world stocks fell by $5 trillion in value - link
A recession is looking increasingly likely. Isn't it amazing to think of all the forecasting work that must have happened over the last year, only to be made completely irrelevant because of this virus - link
Reddit CEO and co-founder says TikTok is spyware, and not to install it - link
Cameo lets you pay celebs for video shout-outs. I got lost down a rabbit hole of watching the resulting vids for about an hour last night. In fact, I'm blaming it for this newsletter going out late - link
💻 What's On My Desk This Week
🎓 I've been in Manchester this week, delivering training workshops to groups of knowledge-hungry marketers. It hasn't left time for much else, and I'm off to Leeds tomorrow to run three one-day workshops there. Phew!
🎙 I'm interviewing Alison Battisby of Avocado Social on Thursday for the Digital Marketing Institute's podcast. We'll be releasing these very soon, I've had some great conversations so far and can't wait to go live with the series.
What to Drink This Weekend
Today, Saturday, is that extra day squeezed into the Gregorian calendar to make it all sit right with the rhythm of the solar system. A little nudge of an adjustment to that clock that always runs a bit fast.
On this day in 1928 Harry Craddock, the Savoy Hotel's most famous bartender, created this drink for the American Bar's leap year celebrations there. Craddock, a Brit who had settled in America, returned to his native England to sit out the prohibition era. He end up staying in London, penning the Savoy Cocktail Book which still guides us today, and founding the UK Bartenders' Guild.
Tonight's a rare chance to enjoy this drink on its birthday, and to raise a glass to the fabricated concept of time. Cheers 🥂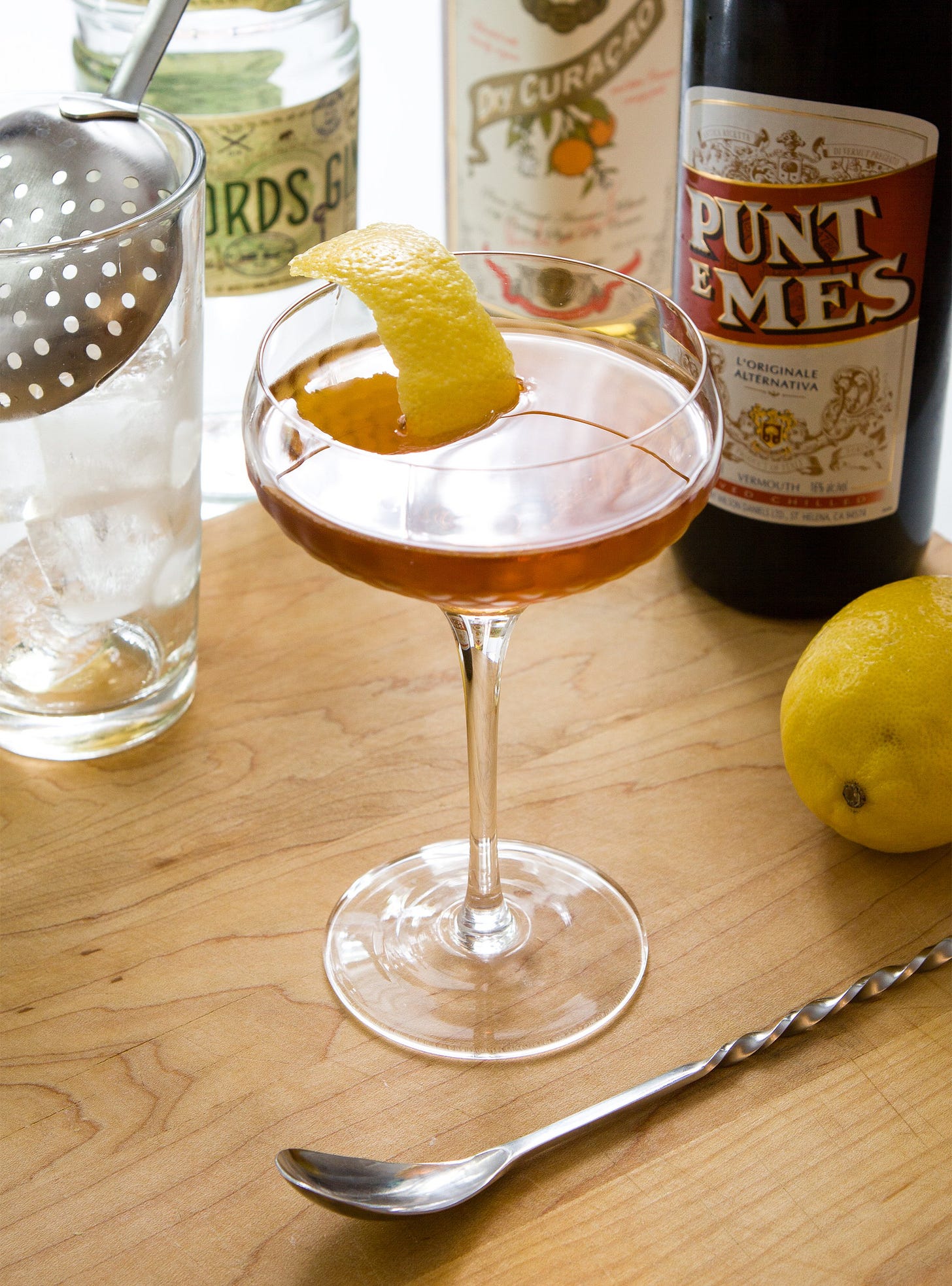 Leap Year Martini
⚓️ 2 oz (50ml) dry London gin
🍊 1/2 oz (13ml) Grand Marnier (orange liqueur)
🍷 1/2 oz (13ml) sweet vermouth (red/rosso)
🍋 1/4 oz (6ml) freshly squeezed lime juice
Shake all ingredients with ice and fine strain into a chilled martini glass or coupe. Garnish with a nice broad swatch of lemon zest.
Hope you enjoyed the extra day on the calendar!
Will
🌎 Website | 🐦 Twitter | 🌇 Instagram | 📸 Unsplash | 👨‍💻 LinkedIn