🌎 Web \ 📡 Tech \ 🔮 Future - WTF#009
What's interesting in tech, culture and media this week
Hi there,
Hope you've had a good week. Here's what caught my attention and got me thinking this week followed by the usual links of interest and what I'm up to… 
State of the Internet Report 2020
SimilarWeb's stats on the top sites online, boiled down…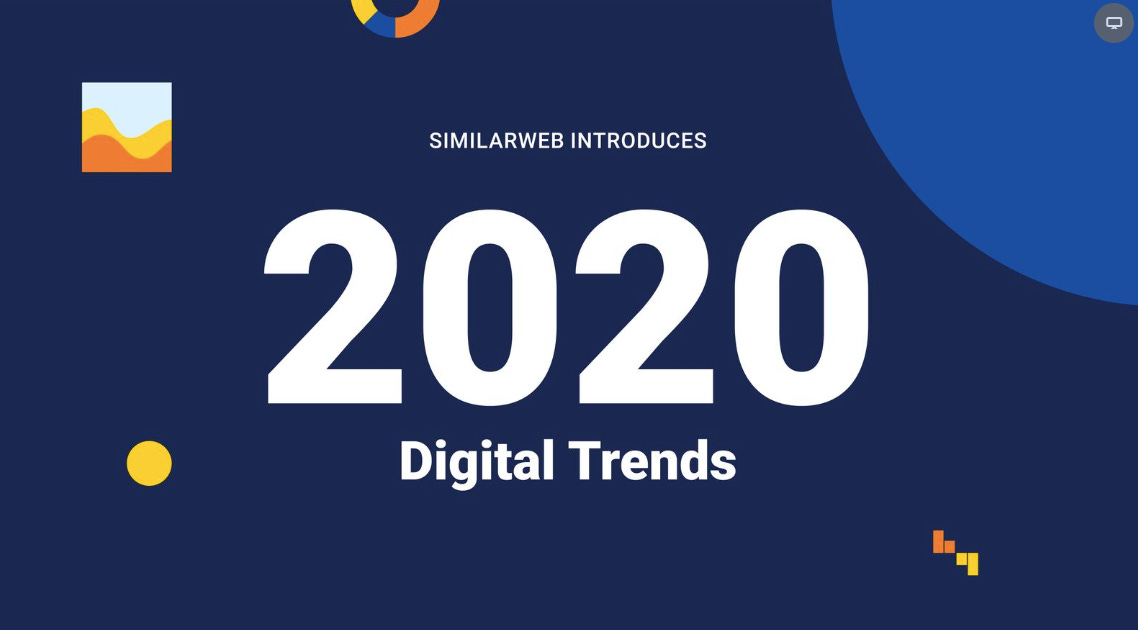 Web analytics firm SimilarWeb released their annual report on web usage and there some interesting trends. You can view all 43 pages here, but here's a quick breakdown.
Internet traffic is up 8% in the last year, with mobile web traffic overtaking desktop in 2019. Consequently, website visits are becoming shorter.
Shoppers are increasingly going straight to retailer websites (less via search or social). This trend is led by all of us who type 'a…m…a…z' into our address bar when it crosses our mind to buy pretty much anything.
News sites are down 5.3% in 2019, with the Trump effect wearing off and attention being spread thinner across different formats. Left-wing publications are declining much faster than right-wing ones (is that the Daily Mail propping that up? Probably partly).
Social media sites saw the same amount of traffic in total, but within that there is some shift. Tumblr lost 33% of its traffic after a ban on adult content in 2018 and Facebook lost over 10% (though app usage has started to recover after a tough couple of years). Some of that traffic looks to have shifted to YouTube which shows no sign of slowing down its growth.
WhatsApp is the dominant messaging app in Europe, LatAm and Africa whilst Facebook Messenger rules North America and Australasia. Either way, Facebook completely owns the global private conversation.
🍪 What 3rd Party Cookies Going Away Will Mean for Users
Bad ads, basically
For web users, the loss of 3rd-party cookies in 2 years will mean:
1. less relevant ads - you might be surprised at how well ads are tailored to you currently. Expect to see them for really random things from 2022
2. no re-marketing - still being followed around the web by that holiday you looked at? Well, this is only possible with cookies, so that's all going away.
3. ads for things you already bought - advertisers may no longer know that you converted, so keep showing their ads to you despite the fact you bought.
4. no frequency capping - because advertisers won't know who's seen an ad, you could see the same ad a million times, which is probably as annoying as it sounds.
…and also, why this change is in fact good for marketers.
🚨 Twitter Testing Ways to Flag Misleading Content
Fact-checkers and journalists to verify questionable claims in tweets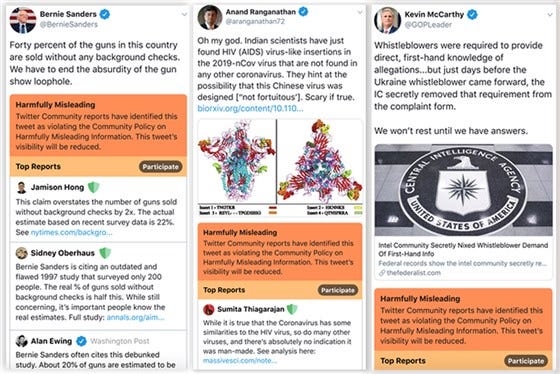 Twitter has confirmed that leaked screenshots, detailed in this NBC article, are part of a test to find solutions to rife misinformation on its platform, which is a growing problem as we approach the US 2020 election.
"We're exploring a number of ways to address misinformation and provide more context for tweets on Twitter," a spokesperson said. "Misinformation is a critical issue and we will be testing many different ways to address it."
So this might not be it but they'll surely be releasing something along these lines as the race for the White House heats up.
It sounds like tweets could be flagged by anyone, but ones with large numbers of reports would then be assessed by a team of fact-checkers and journalists. Whether these would be certain approved users or internal staff is unclear, but likely the former.
🤨 HQ Trivia Bids Farewell
And they went out in a drunken, angry mess
The interactive game show, aired every day through a mobile and smart TV app to fans around the world (mostly US and for a time in UK, AU and DE) has shut down.
Despite peaking at 2.4 million concurrent viewers in March 2018, having being named Time's app of the year in 2017, the company has since been dogged by tragedy (its co-owner dying in 2018), cheating bots and internal disagreements.
HQ Trivia undoubtedly achieved something new and original - the age old quiz show format reinterpreted for the mobile age. It felt like the shape of things to come in its brief heyday - bridging the gap between TV and games, between watching and participating.
Ultimately they couldn't make it pay, users tired of the format, and at the last minute their investment fell through leaving them with no option other than to lay off 25 staff and switch the lights off. It surely won't be the last of its kind though, as more traditional formats get resurrected by emerging (or maturing) digital technology.
🔗 Links of Interest
Ubersuggest isn't going to be free anymore, but, it's worth $10 a month - link
My article on The Caterer mag's site - how to be interesting online - link
Amazon owning the smart speaker market, but slipping slowly - link
Why did it take until 3,500 BC to invent the wheel? - link
A long and detailed profile of Yuval Noah Harari (Sapiens, Homo Deus) - link
A USB-C charger has more computing power than Apollo 11 - link
Could Apple be considering allowing different default browser, map etc apps on iPhone? - link
Nielsen research finds just 19% of TV usage is streaming (mostly Netflix) - link
How a Princess cruise ship became the 2nd biggest coronavirus nation after China - link
Inside X - Google's top secret moonshot factory - link
Tesla teardown finds electronics 6 years ahead of Toyota and VW - link
💻 What's On My Desk This Week
🎓 I've been pretty immersed in my digital marketing workshops in Waterford, Ireland this week. In the Emerald Isle's sunny south-east I've met some fascinating folk on my courses so far. From those promoting some of Ireland's most famous exports to local family businesses taking tentative steps into the digital world.
⏳ Next week I'm taking some time to implement the GTD (Getting Things Done) method fully into my workflows. Having known about David Allen's famous system for over a decade and tried so many productivity tools, I thought it was time to try going full GTD! I'm listening to the updated edition on Audible and I'll be implementing with Todoist. I'll no doubt write about how I get on!
What to Drink This Weekend
We all need a bit of fire to stay warm in February, and this gingery beast delivers that in spades, especially if you use a good ginger beer. Bundaberg, Belvoir, Fentimans will all do the trick. If you like Moscow Mules, Margharitas and the like this is right up your alley. A zingily refreshing post-work drink, with depth brought to the mix by oaky tequila reposado, it's a fine way to wrap up the week.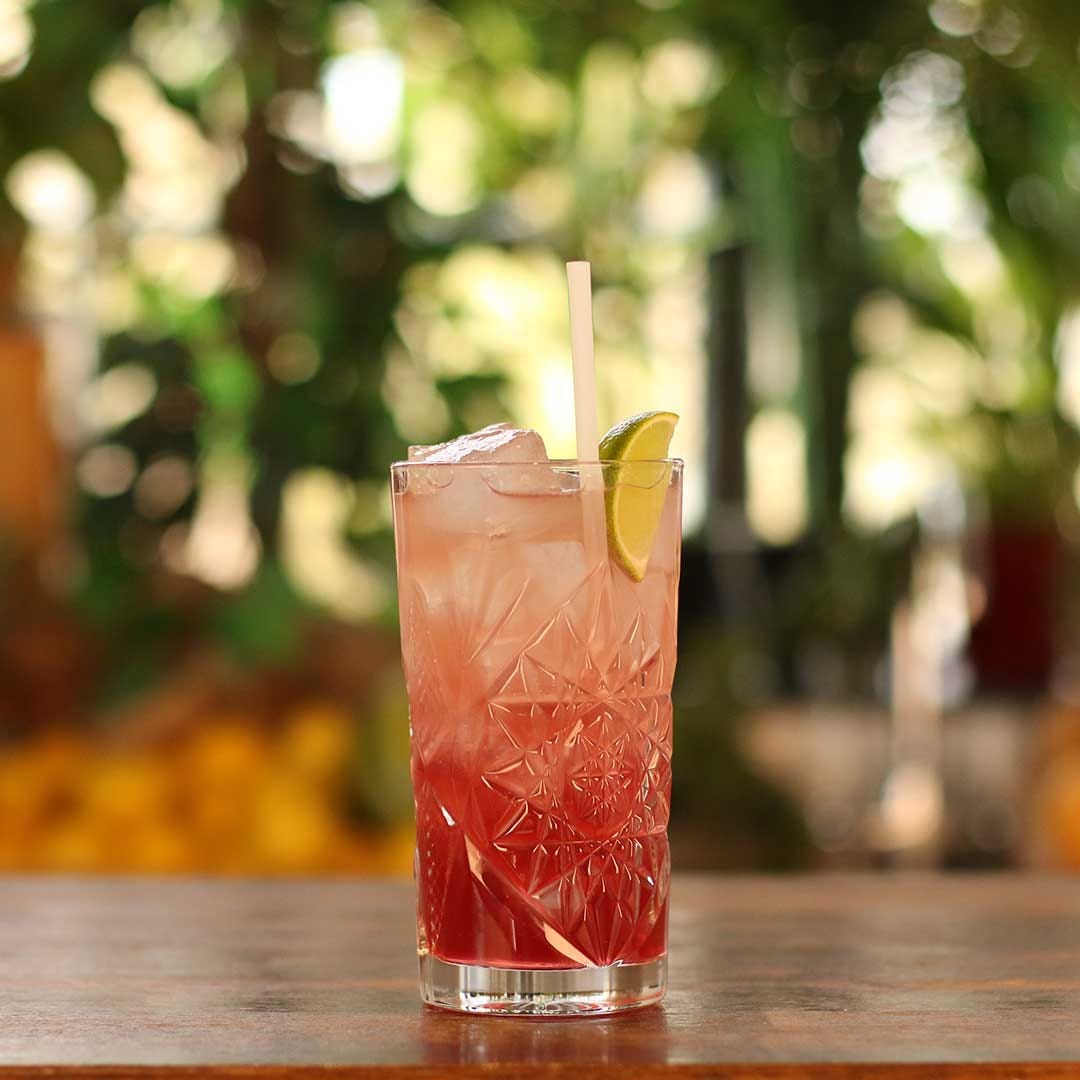 El Diablo
🌵 2 oz (50ml) Tequila reposado
🍓 3/4 oz (18ml) Crème de cassis
🍋 1 oz (25ml) Freshly squeezed lime juice
🍺 Top with Ginger beer
Shake the first three ingredients and fine strain into an ice-filled large tumbler. Top with ginger beer. Garnish with a lime wedge.
Enjoy, and have a good one!
Will
🌎 Website | 🐦 Twitter | 🌇 Instagram | 📸 Unsplash | 👨‍💻 LinkedIn