❤️ Web \ 🧡 Tech \ 💚 Future - WTF#008
What's interesting in tech, culture and media this week
Happy Valentine's Day 🥰
Hope you've been having a good week. Here's what caught my attention and got me thinking this week followed by the usual links of interest and what I'm up to. It's a bit shorter this week as my workload went way up with various projects overlapping!
💸
Spotify Spends More on Podcasts
Yet the UX still doesn't quite add up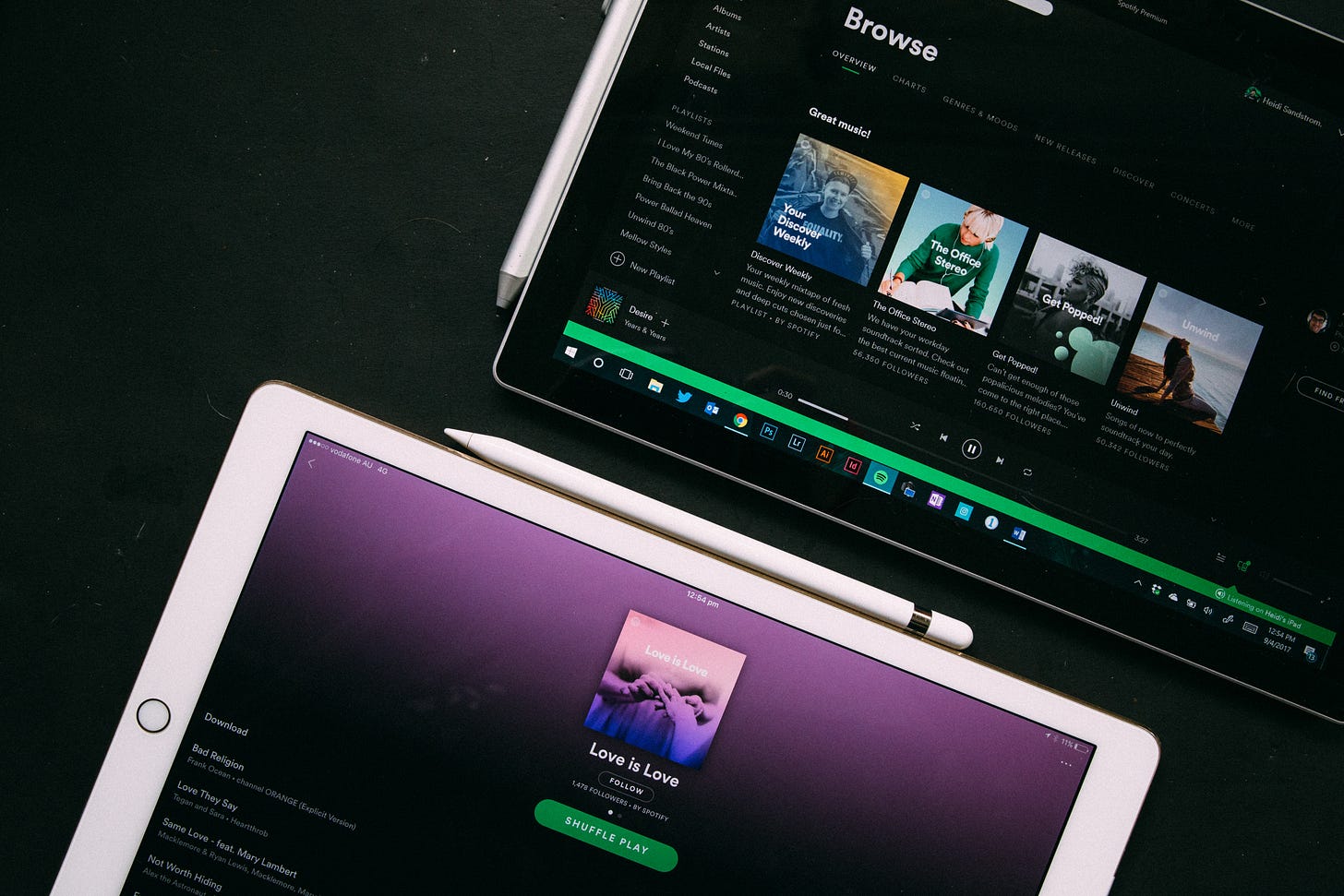 Spotify agreed a deal worth nearly $200m this week to buy The Ringer, a podcast media company. The race to dominate the booming audio content landscape is on, but it's not at all clear who will come out the dominant platform.
Given what Spotify have spent on acquisitions in this space, it's strange to me that their product still struggles to serve the podcast listener well, with music essentially getting in the way. Can they ever reconcile the two offerings in one app?
🦔 Sonic the Hedgehog Movie Released After Redesign
But is it any good? 🤔


When originally promoted for its November release last May, the trailer for the Sonic the Hedgehog movie caught a lot of flak from just about everyone online. Sonic looked ill, scrawny, pale. And those strangely human teeth unsettled a lot of fans.
So back to post-production it went, and Sonic has come back for a theatrical release this week as far more of a by-the-book cartoon character. Fuller, more colourful and expressive. They even changed how the character acts too, as seen in the above screenshot, to make him a more fun and engaging protagonist on-screen.
As much as it is a massive howler on their part, you have to give credit to the production company for pulling the release and redesigning the character based on public opinion. It would have been easier to dismiss the uproar as 'a load of fanboy keyboard warriors who would never be happy whatever we did'.
It's something that comes up in my workshops a lot, this idea of agile content creation, MVP content to test ideas before risking the full investment. Perhaps the learning from this episode is that fan-oriented movies could be tested with the base much more efficiently through prototype (MVP) content.
In other words, they could have found out how much the world hated their CGI Sonic by producing a short film introducing the character, rather than a whole movie costing millions of dollars in talent, crew and production.
🔗 Links of Interest
You can now invest in high-end art through a new platform - link
Is growing gluten intolerance in fact an intolerance to pesticides? Eek - link
Lyft will outgrow Uber in the US by Christmas - link
Research: 'Move fast, break things' might not be as great a business growth strategy as we thought - link
Status.im has launched. Encrypted messaging, crypto wallet and private browser - link
How Glossier became a billion-dollar beauty brand - link
Movie watchers are staying at home, and yet the box office booming - link
Ofcom to exercise tighter regulation over UK social media (whether that can ever work is debatable) - link
Front shared their Round C investor deck, showing the importance of purpose in such a document - link
Review by the UK government's advisory board suggests how online ad targeting should be regulated and its impact on society - link

💻 What's On My Desk This Week
🎓 Last few tickets available for my digital workshops in Waterford, Manchester and Leeds - three days in each city covering content marketing, social media marketing and copywriting. Any combo of 1, 2 or 3 days works perfectly and there's an extra 15% off just for you lot. Coupon code - FRIENDS - see you there!

What to Drink This Weekend
Cold, stormy mornings are forecast on the Western fringe of Europe this weekend, so I'll be settling into some family time and lazy, house-bound relaxing. Whether I get to have one of these at breakfast is debatable but it's certainly what I'll be drinking tonight. Just like a bowl of cornflakes, you can enjoy this cocktail at any time of day.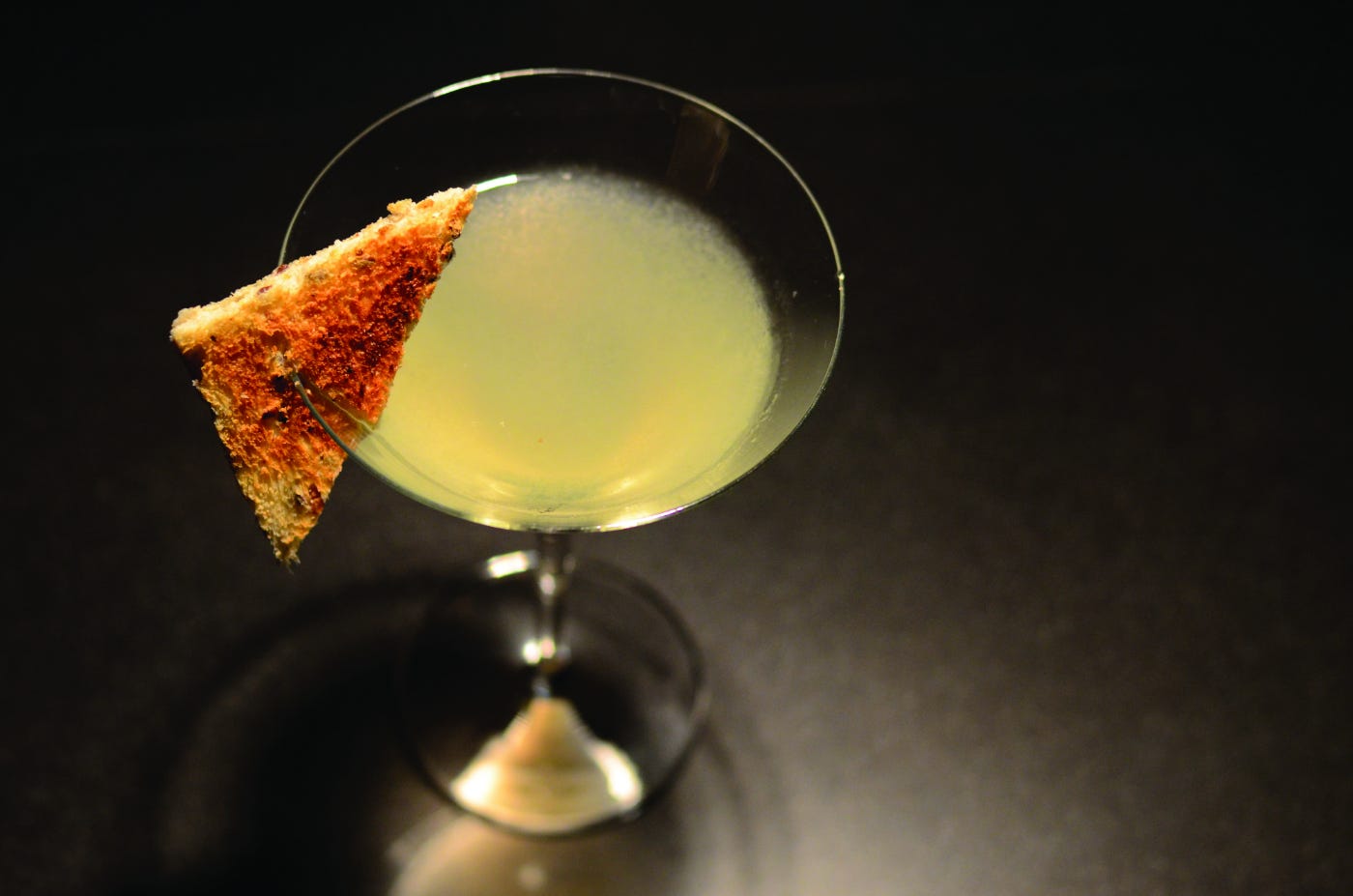 Breakfast Martini
🍊 1 spoon of marmalade (a fairly runny one works best)
🍸 2 oz (50 ml) dry London gin
🍊 0.5 oz (13 ml) triple sec
🍋 0.5 oz (13 ml) fresh lemon juice
Stir the marmalade briskly with the gin in your shaker, until it dissolves fully. Runny brands work well here whilst the firmer ones will take ages or never fully dissolve. Add the triple sec and juice with plenty of ice and shake until ice cold.
Fine strain into a chilled martini glass and serve with a triangle of toast on the rim (orange zest works well too if you prefer to leave the bread in the bin).
Contrasting flavours of sweet and bitter orange swirling around with gin's boozy fire and lemon juice to keep things the right side of sugary. I can't think of anything more perfect to start the weekend.
Enjoy, and have a good one!
Will
🌎 Website | 🐦 Twitter | 🌇 Instagram | 📸 Unsplash | 👨‍💻 LinkedIn