🌎 Web \ 📡 Tech \ 🔮 Future - WTF#007
What's interesting in tech, culture and media this week
Hi there,
Hope you've been having a good week. Here's what caught my attention and got me thinking this week followed by the usual links of interest and what I'm up to… 
🗳
The Billion-Dollar Disinformation Campaign to Reelect the President
You can bet your bottom dollar it'll work, too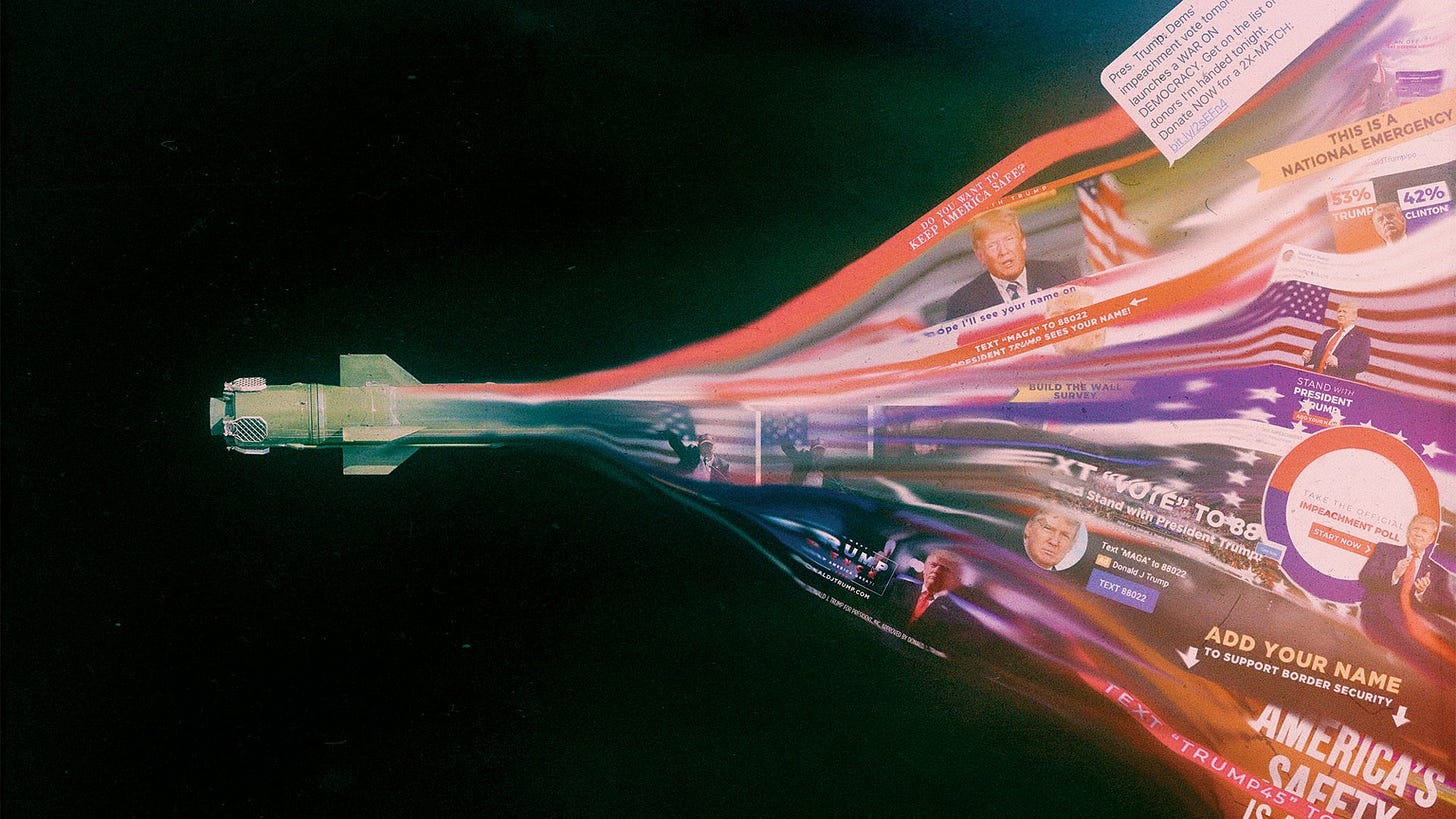 In this fascinating piece on The Atlantic, McKay Coppins creates a new Facebook account and allows himself to get lost down the rabbit hole of algorithmically-served content, pages and groups supporting President Trump.
He takes a look behind the scenes of the campaign. Where once there was a motley band of digital mavericks, today is a slick marketing operation to get the president re-elected.
For me, this bold #maga campaign combined with the lack of any compelling Democrat candidate and America's inevitable rejection of a left-wing one like Bernie, all spells a certain second term for Trump.
The odds on Betfair are currently at 1.66 for Trump to be America's next president, with Bernie at second place with whopping odds of 6.4. If you're not familiar with decimal odds, a coin toss has odds of '2', meaning Trump is seen as more likely than not to get his four more years, whilst Bernie has less than a 1 in 6 chance to take office.
😍 You've Heard the 1,000 Fans Idea. What About Just 100?
Today's passion economy is seeing creators more highly valued than ever
It's over a decade ago that the famous idea of 1,000 fans was proposed in this article by Kevin Kelly, but that was back when everything was free. No paywalls, no streaming subscriptions. Content just flowed. However, it was of largely very poor quality.
Fast forward to 2020 and we're seeing video streaming websites winning Oscars. New products being Kickstarted, writers earning a crust on Substack. All because we've become comfortable with paying for quality. For relevant content that we actually want.
In this piece on a16z's blog, Li Jin looks at how today's 'passion economy' is making it possible for increasingly small creators to live off the people who love what they do. Perhaps just 100 of them. And then offering lighter content to a wider audience for free (and over time converting them into paying customers).
The average initial pledge on Patreon has increased by 22% over the last 2 years. A physiotherapy teacher on Teachable made $141,000 last year from just 61 students, at an average price point of $2,314 per course.
As I'm always telling clients and students, create true value that genuinely helps people and good things will come.
🚗 Self Driving Cars Move Forward
Nuro gets the green light to hit the road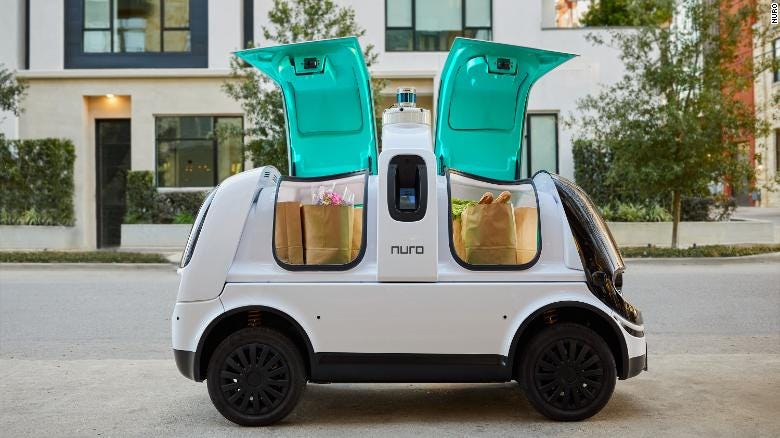 The US government has given Nuro, makers of the car pictured above which has no pedals or steering wheel, an unprecedented safety exemption. The Department of Transportation's Federal Motor Vehicle Safety Standards normally requires cars to have a long list of safety features including airbags and seat belts and has been the barrier to many autonomous vehicles getting onto public roads. This is great progress for self-driving cars which are currently taking far too long to hit the market.
💰 Instagram Influencer Shares Her 9-Page Pitch
Want to monetise your audience? A media kit really helps…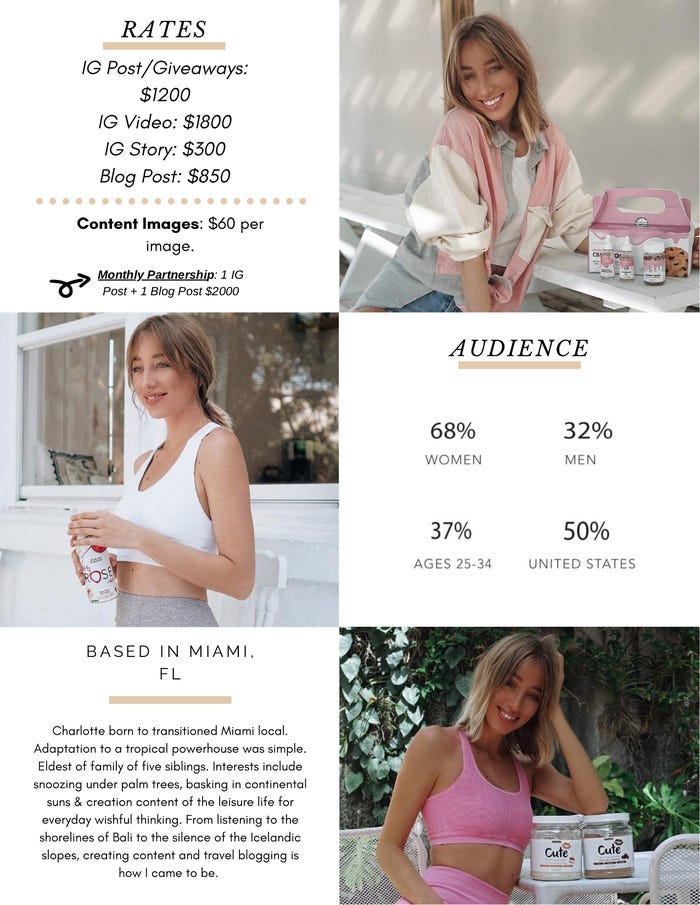 Macy Mariano has 102,000 followers on Instagram, who follow her as she blogs her way through her wardrobe and around the world. She earns a living through her blog and social media presences.
She's worked with some high profile brands including Lululemon, Champs Sports, Four Seasons Hotels and Resorts and more earning thousands of dollars from posts on Instagram.
She breaks down the offering for advertisers in this pitch deck which she shared with Business Insider. You can have a look here and start planning your own personal media empire :)
🔗 Links of Interest
Seen strange rows of light in the sky recently? - link
The BBC's hit podcast The Missing Cryptoqueen just sold the screen rights - link
You can now disable autoplay of trailers on Netflix - link
Clearview AI has been scraping the big social networks to get everyone's face. It probably has yours, but the platforms aren't happy - link
Are you partaking in InCoWriMo? Write a real, physical letter every day this month, it's not too late to join - link
Predictably, the flop movie Cats is already having a second life as a kitsch cult classic, and many are watching it high or drunk. Sounds like fun - link
Oat milk may be the most popular and sustainable, but not the most healthy milk alternative - link
A US milkshake brand has amassed half a million TikTok followers in seven months through "shocking or distinctive content" and now influencers - link
The best anti-ads are the most subtle, like this Nestlé one in Heidelberg, Germany - link
Google Maps has undergone a facelift for its 15th birthday. A new icon and a renewed focus on generating revenue through ads. Google's mapping chief explains - link
The UK's ASA just published updated guidelines for influencer promotions - link
💻 What's On My Desk This Week
🎙 Recording the fourth episode of my podcast for the Digital Marketing Institute today. News on its release very soon. In the meantime, if you're a marketing or business expert, drop me a line!
👨‍🍳 Grab one of the last few tickets left for The Caterer's Social Media Summit at Soho Hotel in London on 26th March, where I'll be showing hospitality brands how to succeed in social in 2020 and beyond.
What to Drink This Weekend
It's the Oscars this weekend, so it would be remiss of me not to feature a cocktail from mine and Stacey's book Cocktails of the Movies (which will be coming out in an expanded edition later this year btw!).
So with The Irishman up for best picture, here's a cocktail featuring everyone's favourite Italian New Yorker, Robert De Niro. In his role as the scary father-in-law in Meet The Parents he played a memorable part in a truly hilarious movie. But he also alerted people to the simple beauty of this most essential drink, the Tom Collins.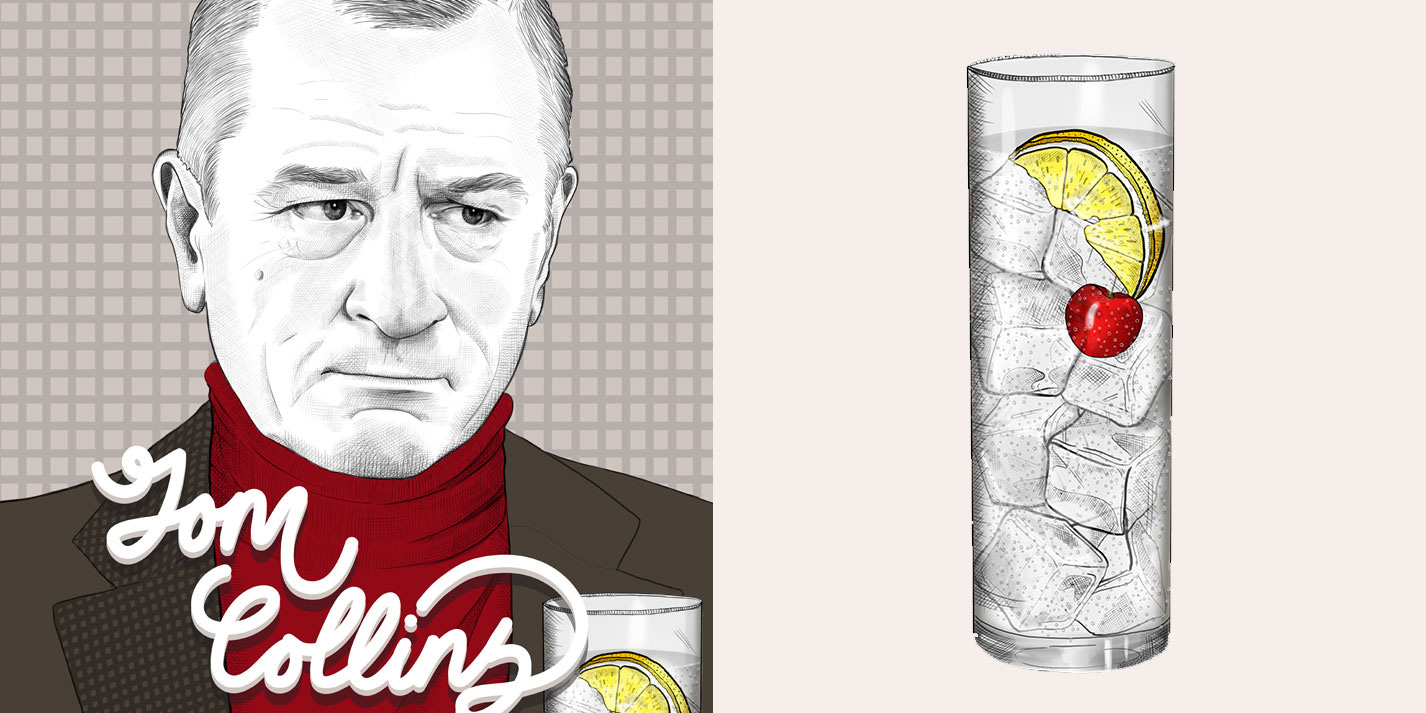 In the book we explore the enigmatic history of this fine tipple:
The Tom Collins is from the genesis era of cocktails. Its origin lies in the heady days of the early 1800s, though historians still disagree over which side of the Atlantic it was born on. If it is American, it was named after the Tom Collins Hoax of 1874, a contagious joke in which New Yorkers would ask after a fictitious Tom Collins, claiming that he had been saying things about you.
Tom Collins
🍸 2 oz (50 ml) dry London gin
🍋 1 oz (25 ml) freshly squeezed lemon juice
🍭 1⁄2 oz (12.5 ml) sugar syrup
🌊 Soda water
Mix the gin, lemon juice and sugar syrup in a Collins glass with ice, top up with soda and garnish with a lemon slice and a Maraschino cherry.
Enjoy, and have a good one!
Will
🌎 Website | 🐦 Twitter | 🌇 Instagram | 📸 Unsplash | 👨‍💻 LinkedIn