🌎 Web \ 📡 Tech \ 🔮 Future - WTF#005
Insight into what's happening in technology, media and my world this week
This week I've been needing some quick solutions to big challenges. And so 'No Code' applications have come back into view.
In case you don't know, the last year or two has seen the rise of the No Code ecosystem - suites of apps that allow you to make things or wrangle data in ways you would have needed a developer for 5 years ago. And not in a Wordpress kind of way where you do actually end up being a developer because it's so bloody complicated, but with truly effortless interfaces.
It's something I've been following with interest for a while, but we're only now entering the promised land where your non-technical business person can make their own mobiles apps, sites and database systems without writing code.
Ultimately it enables people with great ideas to bring them into fruition. As has happened in film and music production, this can only be a good thing and bring in ideas from hitherto unrepresented places. You can learn more about No Code in this article, and there are some apps you should play with when have a moment here. If you specifically want to turn an idea into an app check out these no code builders.
🎬 🏠 TikTok Moves Into Shiny New L.A. Home
Social platform du jour puts itself at the intersection of tech and media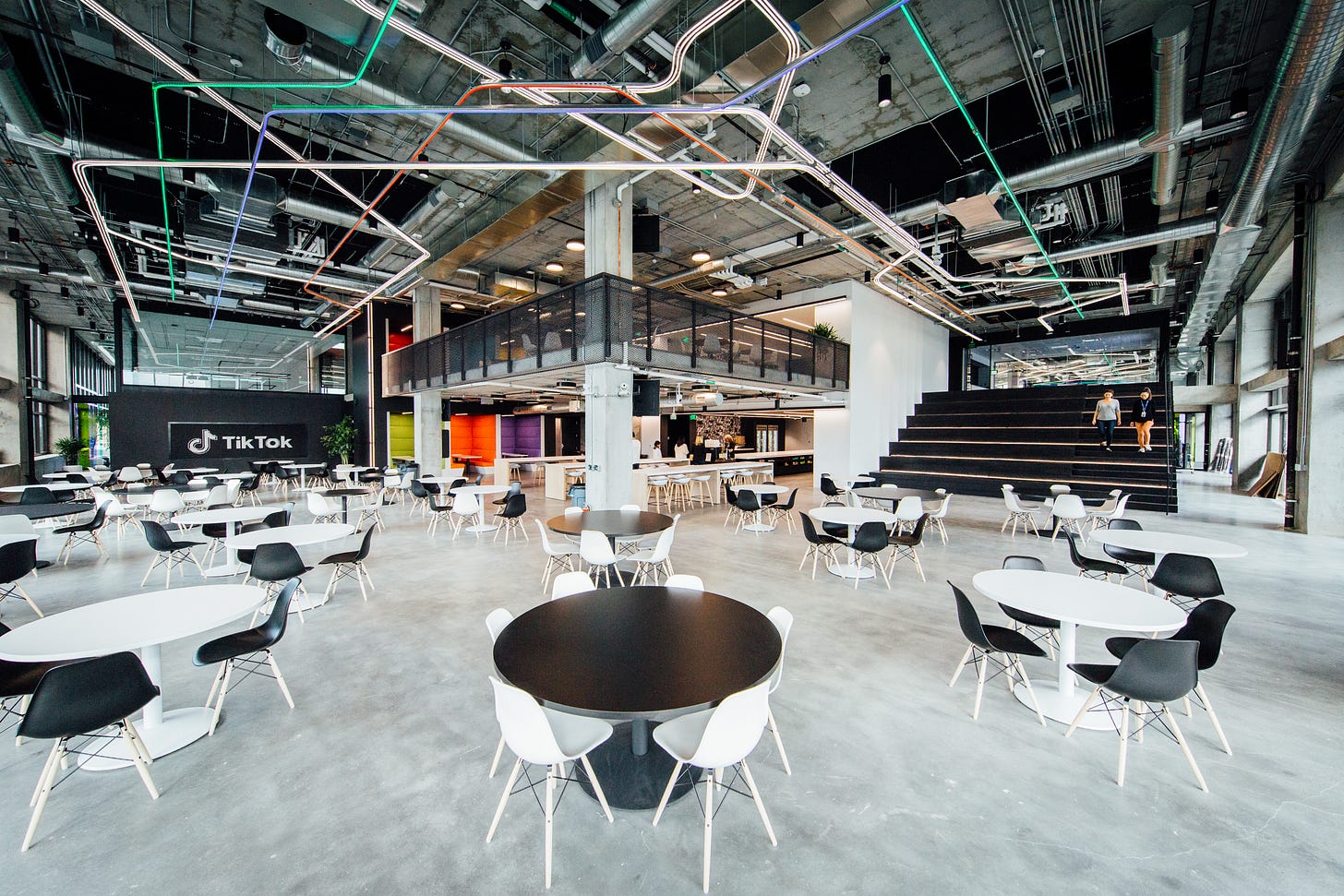 Los Angeles is becoming something of an epicentre for this new era of social media. TikTok, the short video platform that show no signs of slowing growth yet, have just moved in to their swanky new offices in Culver City.
They're not the first big tech company to eschew Silicon Valley (MySpace plumped for West Hollywood in a similar "we're an entertainment company" kind of move), but this does tell me that the Jobs', Pages and Zuckerbergs of this world might just be a relic of the 20th century. More tech is coming from China than ever. Social platforms aren't just innovative tech ideas anymore, they're about advertising (New York), entertainment (Los Angeles), finance (London), commerce and gaming (everywhere).
🎥 🏭 Collab Houses on the Rise in L.A.
Which influencer mansion are you living in these days?
Yes, this is a real thing.
You probably have a vague idea that the YouTuber/influencer community has always leveraged collaborations with others to share and grow their audiences.
An appearance on another influencer's channel can be game-changing, in fact some of the world's most famous faces first appeared on someone else's YouTube channel.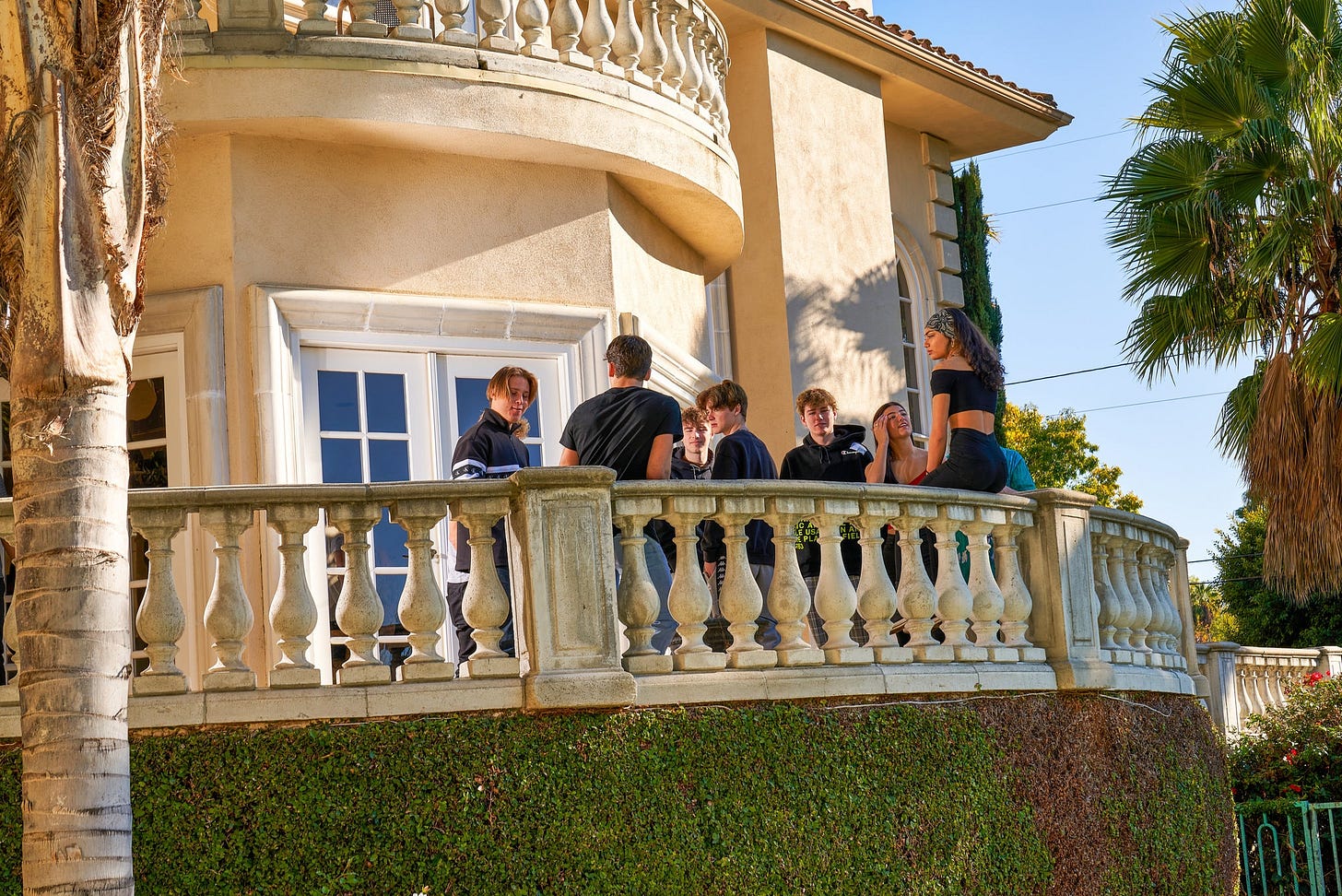 There have been a few YouTuber mansions and the like in recent years, as these facilitate a much more intensive and collaborative workflow, resulting in factory-like, prolific content output. This of course means bigger audiences, more views and more revenue.
But with the rise of TikTok this has accelerated to become a much bigger thing, much faster. And its centre of gravity appears to be Los Angeles. The Hype House, a mansion full of TikTok stars (pictured above), was covered by the New York Times this week and is a fascinating concept yet strangely retro.
Whilst it sounds like every parent's worst nightmare, thinking back to those people and groups who created seemingly trivial content that resonated with kids down the ages (bebop, rock 'n' roll, beat poetry, Warhol's Factory, punk, rave etc) they similarly thrived on shared places and spaces where like minds could collaborate, push their abilities and accelerate their progress.
📣 🤬 TikTok Isn't Just About Cute Little Dance Videos
It was only ever meant to be a lip-syncing app. Too late.
Like any social platform TikTok will always be the mouthpiece of the generation who picked it up in their hundreds of millions. So whilst it was only ever meant as a fun app for singing and dancing to songs, it has inevitably become a place where kids share what's on their minds.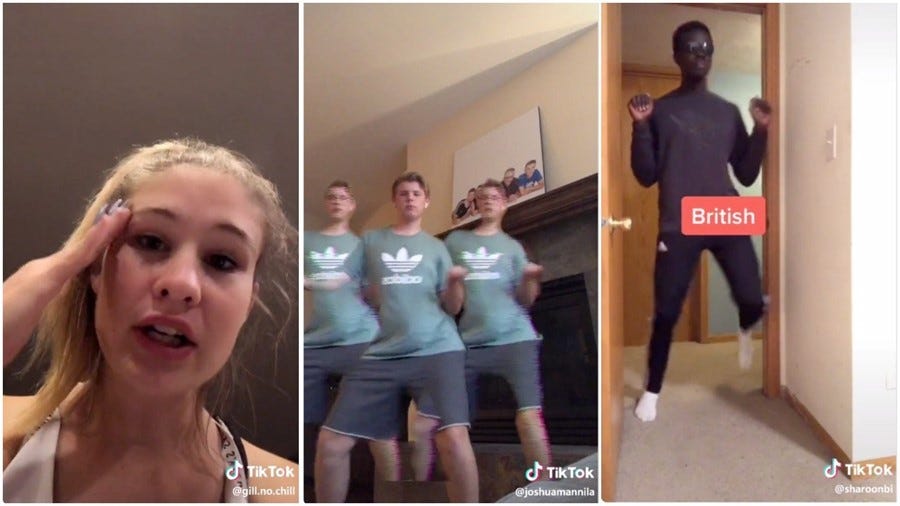 The platform continues to grow increasingly political, with many of the big stories of our time (environment, geopolitics etc) close to young hearts, whether the platform's owners like it or not.
👽 📸 The Facial Recognition Conversation Lit Up Again
We're all in AI training databases and there's nothing we can do
There's a photo of almost anyone online, somewhere. Probably on Facebook but potentially in millions of other possible corners of the web too. Companies like Clearview AI are scrambling to hoover all of this up and create a vast database which they can trawl with machine learning algorithms to identify anyone in any situation.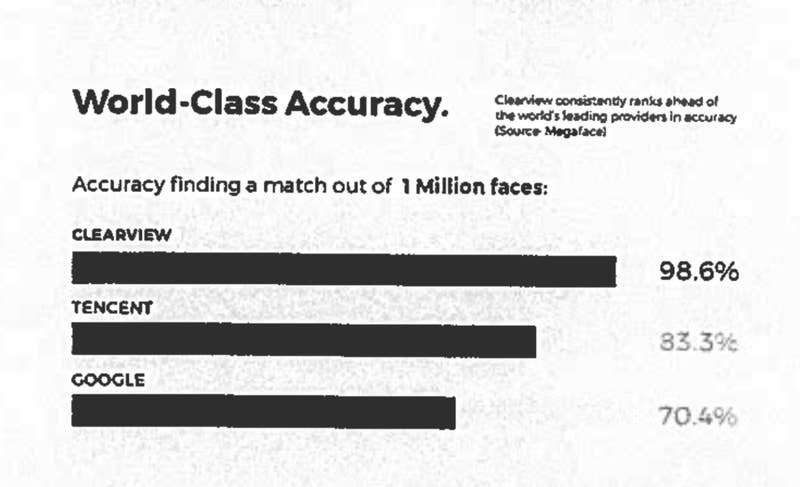 Predictably enough this is not going down well. There is controversy about its use in law enforcement and a facial recognition company Clearview AI took a battering this week after pitching its services to police departments across the US, only to have Buzzfeed News reveal that their claims are overblown and their founder has clear links to the alt-right.
It's funny really. The hardest part of setting up a company like that would be gathering the required images of most people on earth. And yet that job's been underway for the last 20 years, with us all merrily filling the internet with our every angle.
It's a cliche remark to make, but seriously, what could possibly go wrong?
🔗 Links of Interest
You're worth $34 to Facebook - link
Oculus just announced Rebuilding Notre Dame with a trailer of this VR documentary, detailing the cathedral's restoration in immersive 360 video - link
Want to be better at spotting fake news? Reuters built a free online course for you - link
Could this decade be the era of 'just enough internet', with us enjoying a healthy and balanced relationship? Lovely idea - link
It's official. Advertising makes people unhappy - link
A look back by Slate on the decade that online advertising morphed from a mild annoyance into a serious threat to everything we hold dear - link
Is cannabis (where legal of course) the perfect antidote to the stresses of modern life? An intrepid journalist finds out - link
Which tech companies are really doing the most harm? Here are the 30 most dangerous, ranked by the people who know - link
There's now an award for software interfaces depicted in movies. I know! I'm more surprised there wasn't one already - link
Interactive, playable word map of every music genre imaginable - link
App Annie just released their annual State of Mobile report - link
Google killing 3rd-party cookies in their Chrome browser - link - and what's next - link
💻 What's On My Desk This Week
🎓 Delivering a two-day course on Content Marketing in London next week for the Institute of Data & Marketing. There are a few places left here.
📝 Writing a piece for The Caterer magazine on how restaurants (and most companies) need to change how they use social media this decade, putting the audience first.
What to Drink This Weekend
OK, one more mocktail. Grenadine, which is pomegranate syrup, is used in the Singapore Sling, Sea Breeze and many other fine drinks so worth having in the house. Everyone loves to watch it swirl and slide down through the juice, over the ice and settle in the bottom of the glass (it's heavier than juice so sinks).
It feels like a treat for kids too, especially when dressed up with a cherry and a slice (and umbrellas, sticks, anything you can throw at it).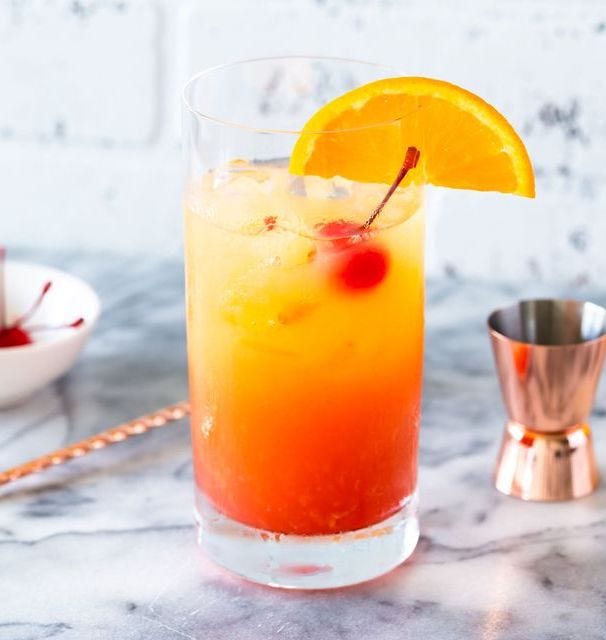 Sunrise
🌅 0.5 oz (13ml) grenadine syrup
🍊 6 oz (150ml) orange juice
🍒 cherry and orange slice
Fill a highball glass with ice. Pour orange juice over ice until nearly full. Drizzle the grenadine over the drink and watch it slowly sink. Garnish with an orange slice, a cherry and any other dressing you have - umbrellas, stirrers, whizzers, paper birds, the works!
Enjoy, and have a great weekend!
Will